SRSG KAHA IMNADZE VISITS BRUSSELS
BRUSSELS, Belgium
On 16-17 November 2023, Kaha Imnadze, Special Representative of the UN Secretary-General for Central Asia, Head of the UNRCCA, visited Brussels for consultations with the European Union. 
Among others SRSG held meetings with Mr. Simon Mordue, Diplomatic Adviser to the President of the European Council, Ms. Magdalena Grono, Senior Advisor on the Central Asia region, Mr. Tomas Niklasson, EU Special Envoy for Afghanistan, Mr. Ilkka Salmi, EU Counter –Terrorism Coordinator, Dr Peter M. Wagner, Head of the Service for Foreign Policy Instruments (FPI) at the European Commission as well as the UNCT team.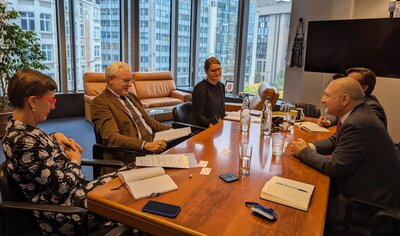 Discussions focused on the global and regional challenges, including the implications of the situation in Afghanistan for the region and cooperation between the United Nations and European Union in Central Asia. Emphasis was placed on the significance of the enhanced UN-EU partnership in promoting a regional dialogue on transboundary water resources, implementation of the UN Global Counter-Terrorism Strategy as well as Global Women and Youth, Peace and Security Agendas in Central Asia.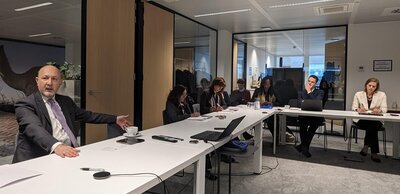 During his meetings SRSG Imnadze, expressed confidence that the solid foundations of cooperation between the United Nations and European Union would continue to contribute to peace and stability in the region.