Second Expert Meeting on Implementing Pillar II, Dushanbe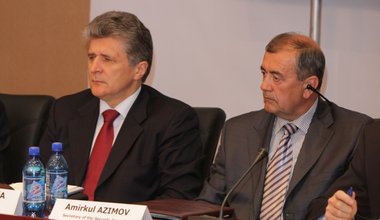 The Second Expert Meeting, covering Pillar II, Preventing and combating terrorism was held in Dushanbe, Tajikistan, on 29-30 March 2011. 
Measures discussed included the need to adopt and implement all relevant universal legal counter-terrorism instruments, and to improve cooperation among law enforcement agencies, especially on border management and security issues to prevent trafficking in narcotics – a well-known source of financing of terrorism in the wider region. Mechanisms for countering the financing of terrorism as well as the use of the Internet for terrorist purposes were also identified. Finally, participants formulated recommendations on measures necessary for denying illicit trafficking of weapons, and preventing, responding and mitigating terrorist attacks using weapons of mass destruction, particularly nuclear and radiological weapons or materials.
----- 
Download in PDF format: